Renegade Harley-Davidson is now a Certified Motorcycle Public Tag Agent!
That means graduates of the Renegade Harley-Davidson Riding Academy DO NOT HAVE TO TAKE THE RIDING PORTION OF THE EXAM FOR THEIR MOTORCYCLE ENDORSEMENT AT THE DMV!
We are proud and excited to announce we are the First Dealership in the state to have this Certification!
A proven blend of classroom instruction and range riding, the
Harley Davidson Riding Academy
 New Rider Course in Louisiana delivers the basics of motorcycle operation in
Harley-Davidson 
style. You'll learn from devoted instructors certified by both the Motorcycle Safety Foundation (MSF) and Harley-Davidson to create a relaxed, supportive environment that fosters camaraderie and confidence. And after passing a written and riding skills evaluation, you'll receive an MSF Rider Course Completion Card
,
as well as possibly qualify you for discounts on insurance. But more than that, you'll begin a journey that lasts a lifetime.
COURSE OVERVIEW
Offered at select H-D dealers, the New Rider Course provides you with 25 hours of expert guidance from Motorcycle Safety Foundation (MSF) and H-D Certified Instructors.
In the classroom, you'll get to know the motorcycle you'll be riding and learn the basics of rider safety skills.
On the practice range, you'll learn braking and turning, along with maneuvers like controlling skids and surmounting obstacles.
GETTING YOUR LICENSE
When you finish the course, you'll get a MSF Basic
RiderCourse
Completion Card. Depending on your individual state this card may exempt you from having to take the riding portion of your motorcycle license test.
The card may also score you a discount on motorcycle insurance. Ask your H-D dealer and insurance provider for details.
WHAT YOU'LL NEED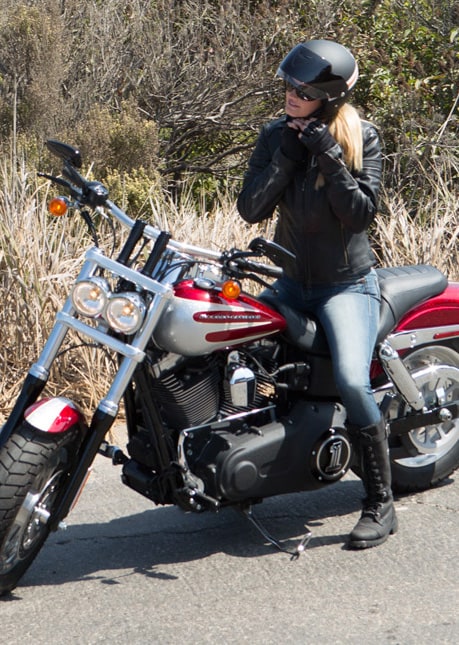 For the New Rider Course, you'll need a valid automobile driver's license or learner's permit,
 and have the ability to ride a bicycle.
For the riding portion, the H-D dealer will provide you with a motorcycle suited for the course. You'll have to bring:
A heavy, long-sleeve shirt or jacket
Jeans, chaps, or leather pants,
Over-the-ankle, sturdy footwear
Full-fingered gloves,
A helmet that meets DOT requirements
Eyewear