New to the whole riding experience? Join Renegade H.O.G. today! So, you're interested in joining our Renegade H.O.G. Chapter? Well, you've come to the right place! Our motto is, "Ride and have fun!"
Our Chapter is comprised of a diverse group of people. We cover all demographics including women and men, singles and couples, young and old; our members come from all walks of life. At present, we are over 300 members strong! Many of our members have ridden thousands of miles together, sharing their joy of motorcycling, exploring, making new friends, and of course, charting new routes!
Oftentimes, we see each other at Renegade for coffee and donuts, rides, lunches, events, hanging out with the Renegade clan, and much more.
Your decision to join Renegade H.O.G. will be a life-changing experience, and you will develop lifelong friendships, just ask any of our members. Consider joining today.
Want to join our Chapter or have questions? Just contact one of our officers listed below.
---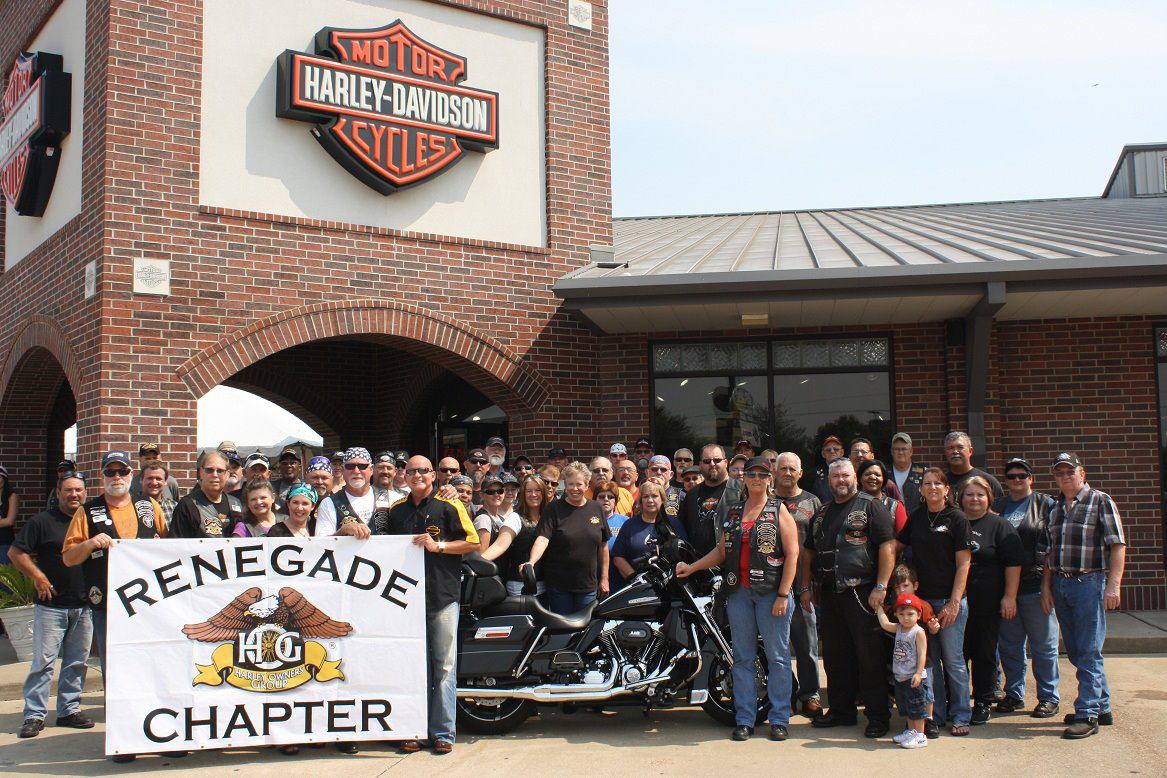 Director Jerry Webb (318) 451-5641, jerryjwebb@aol.com

Asst. Director Mike McDonald (318) 664-0793, mwmharley@gmail.com

Sec / Treasurer Ginny Brand (337) 375-1602, gbrand@cityofderidder.org

LOH Officer Tammy Fontenot (318) 664-1557, tammyfontenot@suddenlink.net

Editor Brigitte Kelso (318) 452-6615, brigittekelso@yahoo.com

Membership Officer - Lorrie Beard (318)253-9149, labeard1957@aol.com
To see upcoming rides, meetings and events, visit out events calender located in the Events tab at the top of this page.