Renegade H.O.G - "Ride and Have Fun!"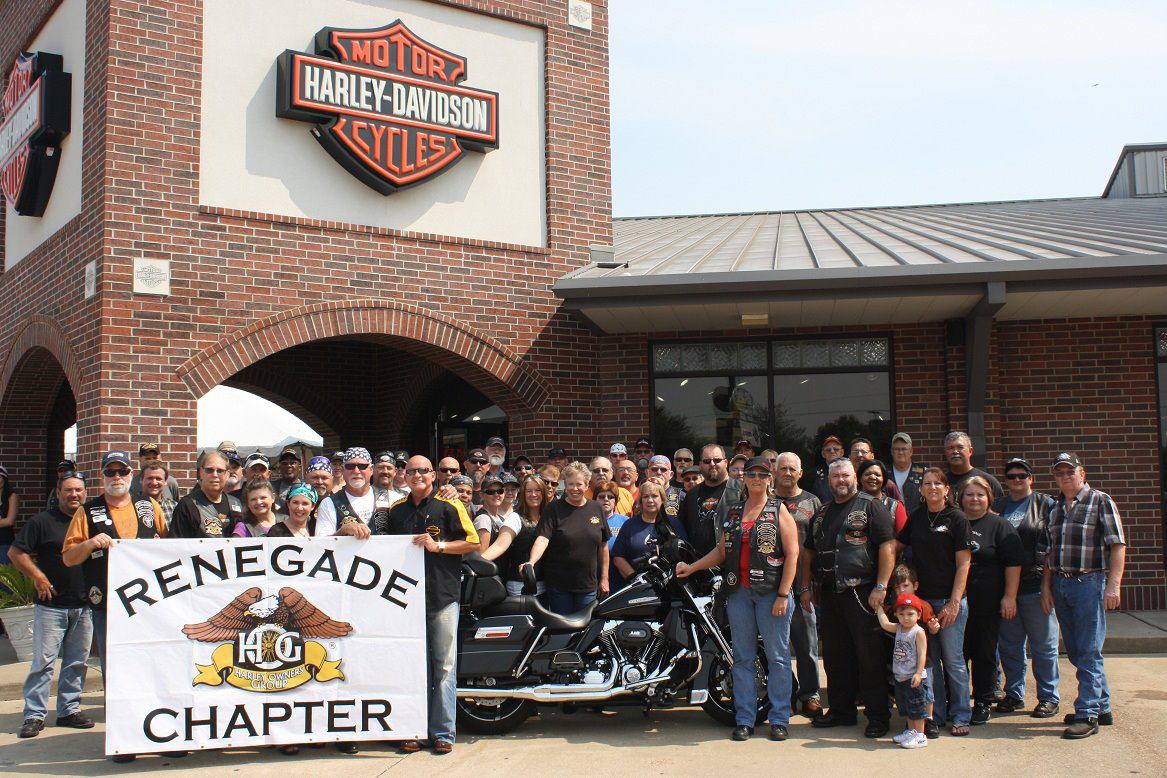 SEE OUR NEWSLETTER BY CLICKING THE LINK BELOW!
New to the whole riding experience? Want to ride and hang out with other Harley enthusiasts? Join Renegade H.O.G. today! Our motto is, "Ride and Have Fun!"
Our Chapter is comprised of a diverse group of over 300 members! We come from all walks of life. Men, women, singles, couples, Harley riders young and old; everyone is welcome in our H.O.G family. Many of our members have ridden thousands of miles together, sharing the joy of motorcycling, exploring, making new friends, and of course, charting fun new routes.
Renegade H.O.G members are always seen around town enjoying coffee and doughnuts, chowing down on some delicious lunch, or riding and exploring Louisiana and surrounding states. We always have exciting events, rides and chances to hang out with the Renegade clan.
Just ask any of our members, your decision to join Renegade H.O.G. will be a life-changing experience, and you will develop lifelong friendships. Consider joining today!
Want to join or have questions? Contact one of our officers listed below.
---
Director
Jon Williams
(318) 419-9885
       


Assistant Director
Bob Hales
(318) 787-3978
      


Safety Officer
Kelley Pears
(318) 623-9010



H.O.G Manager
Mike McDonald
(318) 664-0793
      


Treasurer
Sissy Williams
(318) 419-9884
        


Head Road Captain
Rob Reich
(318) 451-0095



Secretary 
Jerry Webb
(318) 451-5641


Historian
Bobby Sebastian
(318) 623-1558
          


Membership
Polly Baker
(504) 914-0972




           



Editor
Pamela Kennedy
(318) 794-9965